Anahola Granola
P.O. Box 710
Hanapepe, HI 96716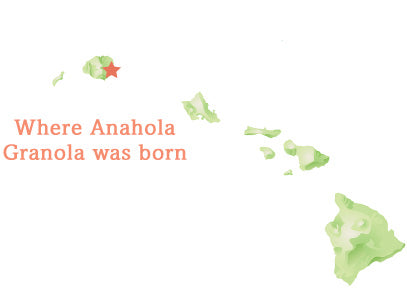 WE'D LOVE TO HEAR FROM YOU
Thank you for taking the time to contact us. Once we've got your message, we'll get back to you as soon as we can.
For questions regarding shipping and payment, please visit the shipping page.
If you're trying to find us, our bakery is located on Hanapepe Road in Hanapepe town. We're a wholesale bakery, so unfortunately we're not set up for retail sales or tours.