What is the shelf life of Anahola Granola?
What is the shelf life of Anahola Granola?
As long as you store it in a cool, dry place, Anahola Granola will stay fresh for a good long time.
The shelf life for our products is:
Granola Cereal - 9 months
Granola Bars - 12 months
Trail Mix - 6 months
Want Anahola Granola to stay crunchy and tasty even longer? Simply store it in your freezer in an airtight container.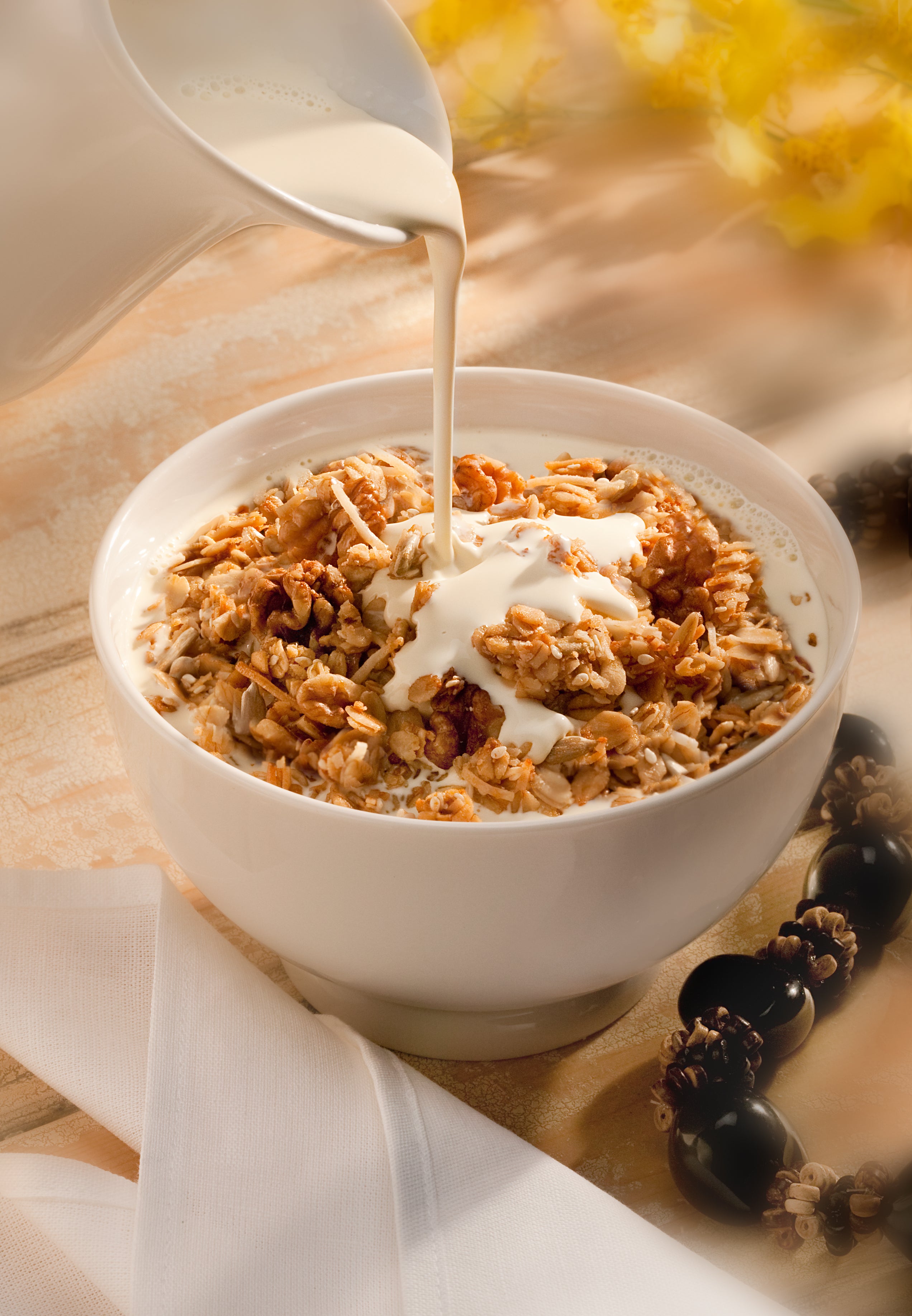 Can you tell me some of the best ways to eat Anahola Granola?
Sure! Here are 8:
1 - A tasty topping - over yogurt, ice cream, oatmeal, salad, cobbler, pancakes/waffles, or fruit
2 - As part of a mouth-watering mixture with your favorite cereal or acai bowl
3 - As a yummy cereal substitute - just add milk
4 - To make a sweet treat even more flavorful - add it to your favorite cookie, brownie, muffin, or coffee cake recipe
5 - If you'd like to try something deliciously different, crush it up and use it for pie crust or as breading for crispy chicken/pork
6 - For a fresh take on a classic, add it to your peanut butter & jelly sandwiches
7 - To be a part of our Hawaii Ohana - add it to a fresh bowl of poi
8 - On its own… Perfect for a convenient (and decadent) midnight snack!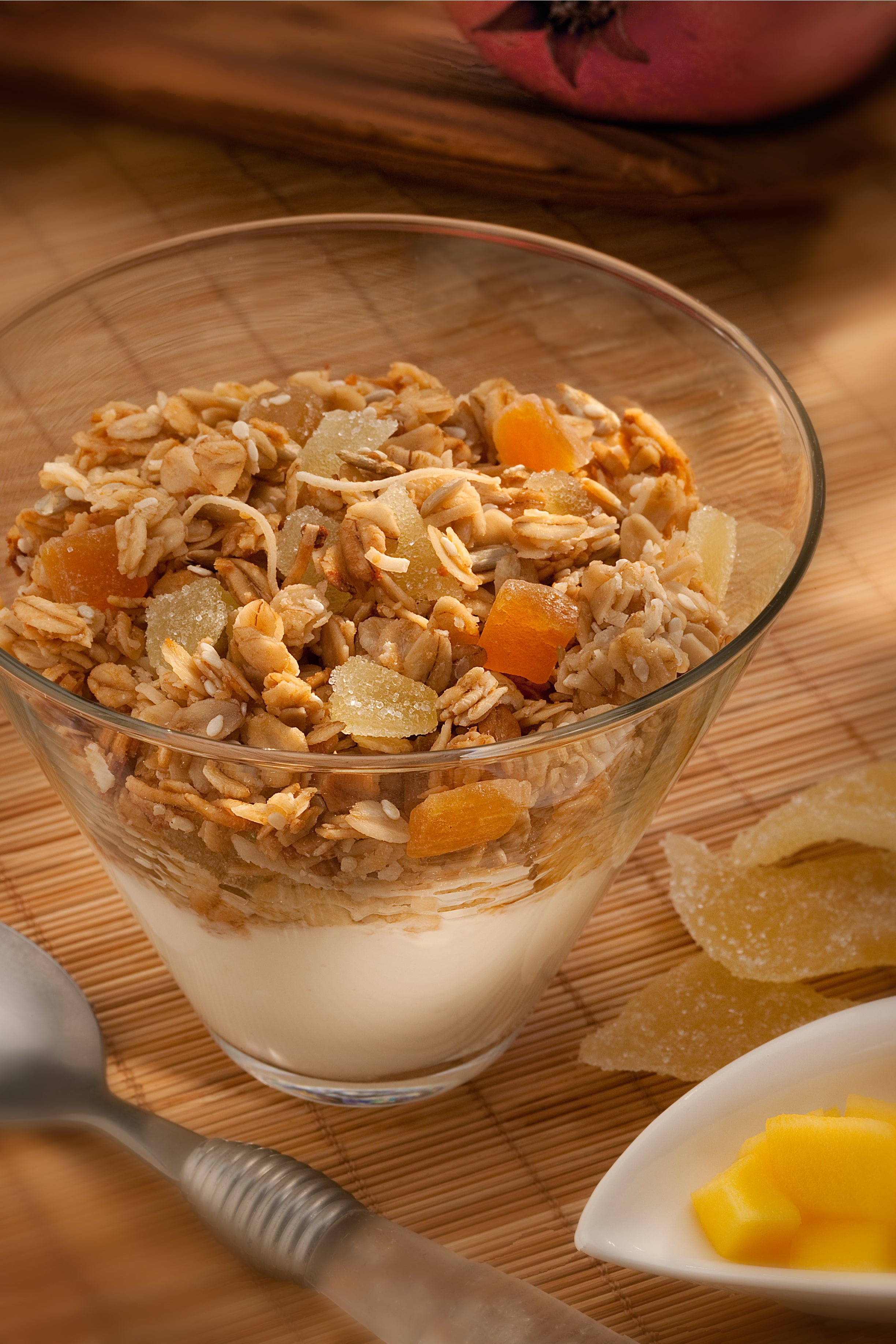 What makes Anahola Granola different from other granolas?
First and foremost, we buy as many locally sourced ingredients as possible; it's important to us to support Hawaiian businesses as much as we can. We use honey from Big Island Bees, and we get our mac nuts from the Big Island too. 
If what we need isn't grown in Hawaii, we source from the best locations and companies we can find, including vanilla beans grown in Madagascar. 
We never compromise to keep costs down. Other granolas include a lot of oats, sugar, and cheap ingredients - "filler".  We create the tastiest product possible by including generous helpings of the best fruits, nuts, and seeds.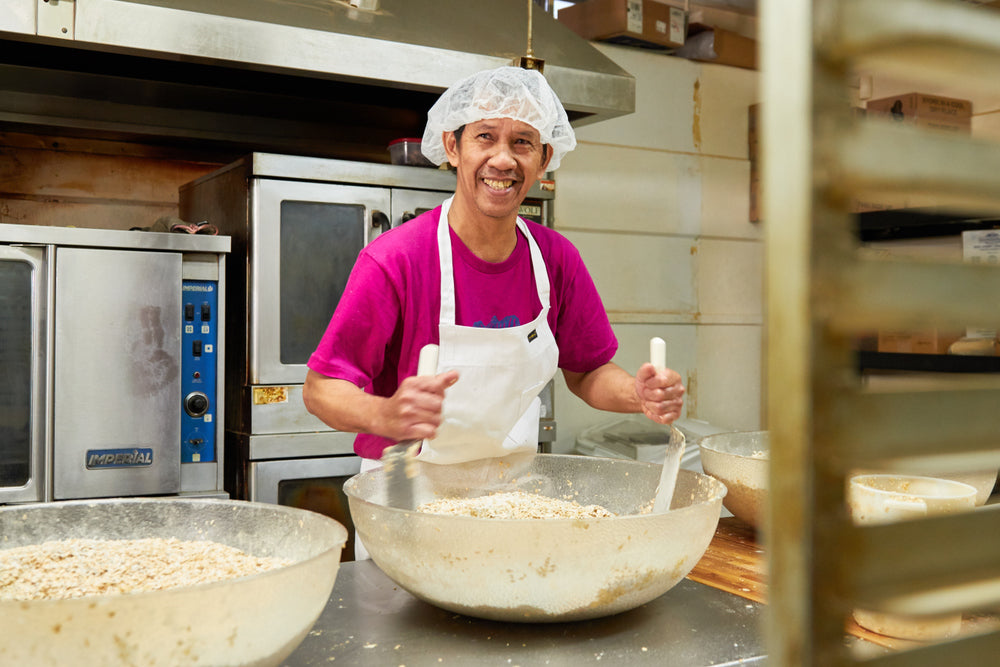 Where can I find Anahola Granola?
Where can I find Anahola Granola?
Our granola is famous across Hawaii, and you'll be able to find it in a range of retail stores. Many hotels, fruit stands, and mom and pop stores also carry our granola products, so you won't need to look hard!
You'll find Anahola Granola at:
- All Costco stores throughout Hawaii
- Safeway
- Foodland
- Foodland Farms
- Target
- Whole Foods - all islands
- Longs
- ABC Stores
- Walmart
- Times Supermarkets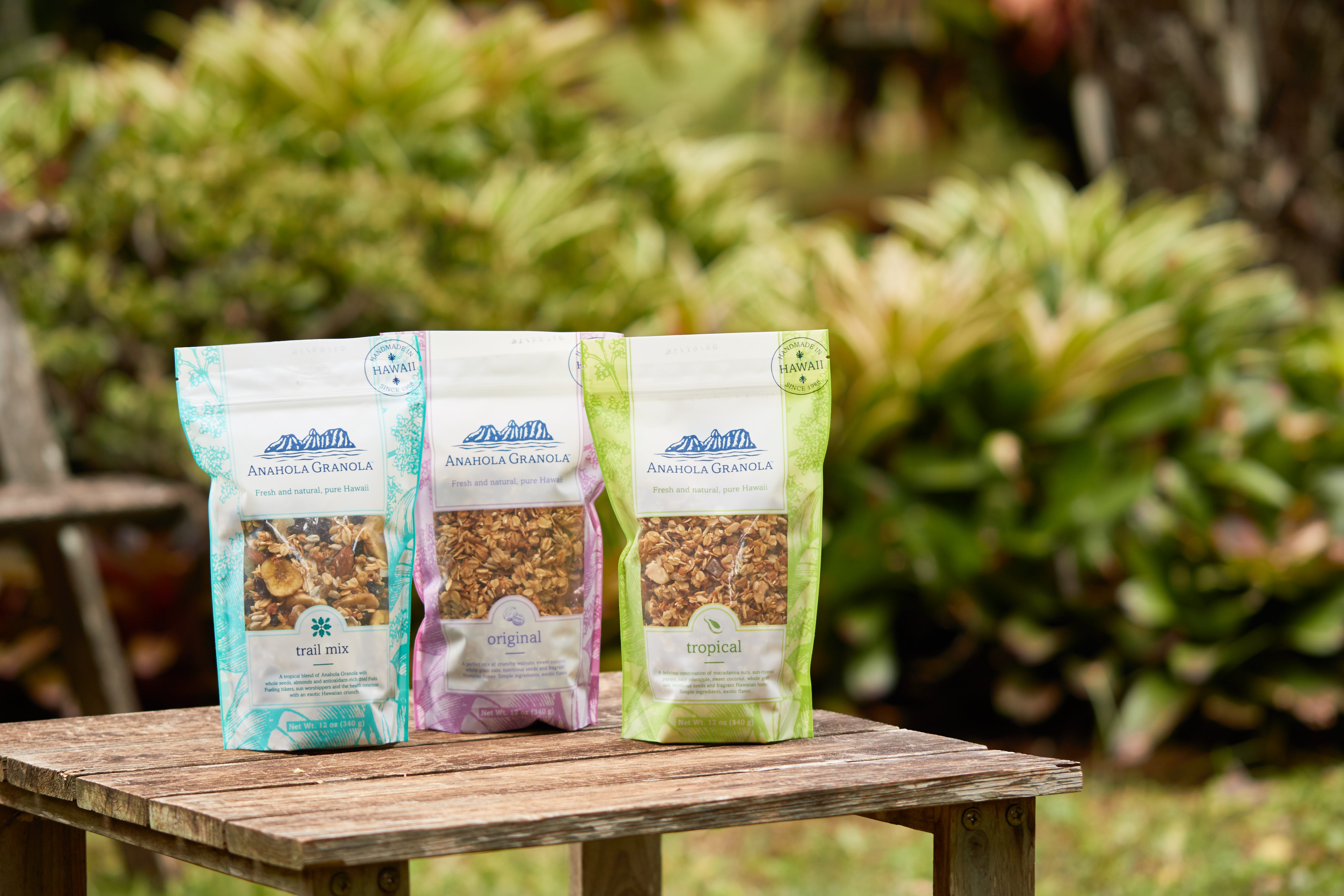 What are the health benefits of eating Anahola Granola?
Some carb haters say granola isn't good for you...
And while that's true of a lot of granolas you might see on supermarket shelves, Anahola Granola is different.
We avoid the "filler" ingredients (including refined sugars) used in more commercial granola products. That means our granola is lower in calories, lower in sugar, and is much more nutritious.
Here are some of the ways that Anahola Granola is good for you:
- Oats provide a great deal of fiber, are a prime source of complex carbohydrates, contain twice as much protein as brown rice, and provide impressive levels of vitamins and minerals.
- Sunflower seeds contain healthy unsaturated fats, protein and fiber, plus important nutrients like vitamin E, and a variety of minerals.
- Not only are sesame seeds a very good source of manganese and copper, they are also a rich source of calcium, iron, phosphorus, vitamin B1, zinc and dietary fiber.
- Our organic honey is locally raised and harvested by beekeepers on the Big Island of Hawaii. The absorption rate for honey is different from refined sugars, with less of an unhealthy "rush".
- All of our fruit is unsulphured (not treated with the toxic chemical sulphur dioxide) and unsweetened (except the ginger, which is sweetened with natural cane sugar).
We use organic expeller-pressed non-GMO Canola Oil.
- There are no trans-fats in our granola cereal or in our granola bars.
- Macadamia nuts are naturally low in saturated fat and contain 80 percent monounsaturates (the "good" fats) and have no cholesterol. They contain a higher percentage of monosaturates than olives or olive oil.
- Walnuts are an important source of Omega-3 fatty acids, high in protein, low in saturated fats, and cholesterol-free.
- Coconuts strengthen the immune system, encourage optimal development of the brain and nervous system, and protect against cancer and heart disease. Your bones will benefit, too!